babypapa
Communication Robot Camera
New family makes a child smile and creates memories.
Story
Parents want to capture pictures of their children growing up. However, it's hard to have a camera at all times, and I don't like installing a camera in a room because it looks like monitoring. It's better if the camera itself is like a friend, making one smile and capturing it in a photograph. "babypapa" (baby & parent partner) was developed from such thoughts. Three robots cooperate with each other, delighting the child with a variety of behaviors, and photographing everyday life.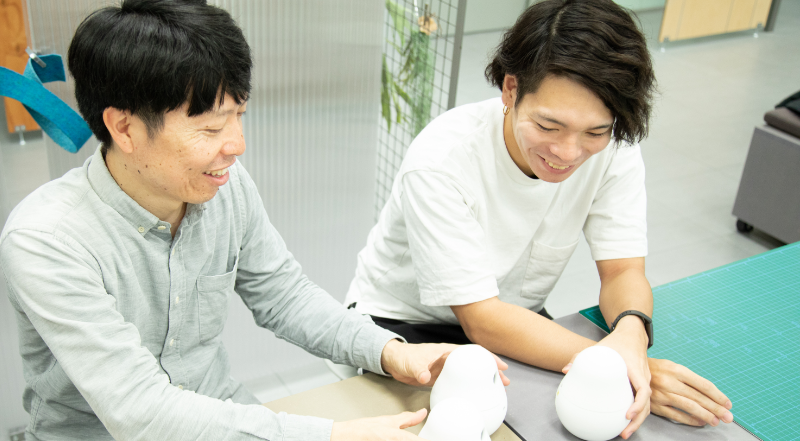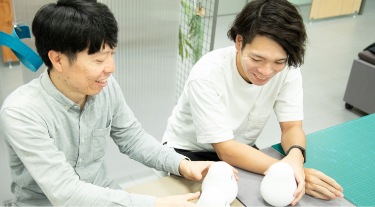 Concept
The robots interact with the children, capture smiles and casual moments in photos, and create opportunities to enhance relationships between family members.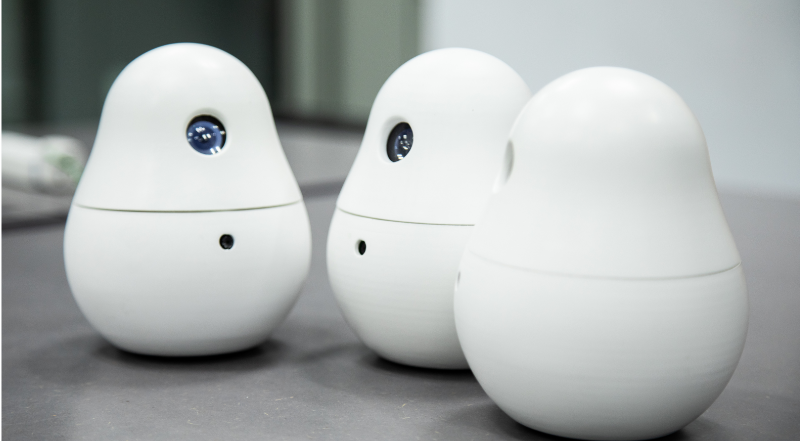 Function
For children: Three robots sing and dance together to please the child with non-verbal communication.
For parents: Take pictures of child's daily life from three directions.

How to use
Connect robots to Wi-Fi and place them at a child's eye level.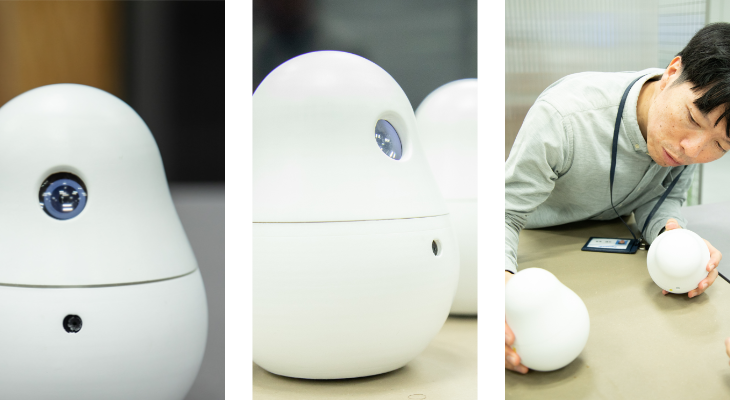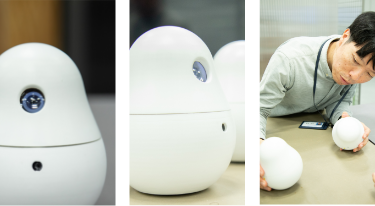 Scene
From a child's birth to later years.
It also captures moments when your child plays with you.
Next Step
Enhancement of communication ability through image and voice recognition.
Add motion patterns.